Mapping the Mid-Levels Escalator
Hong Kong Island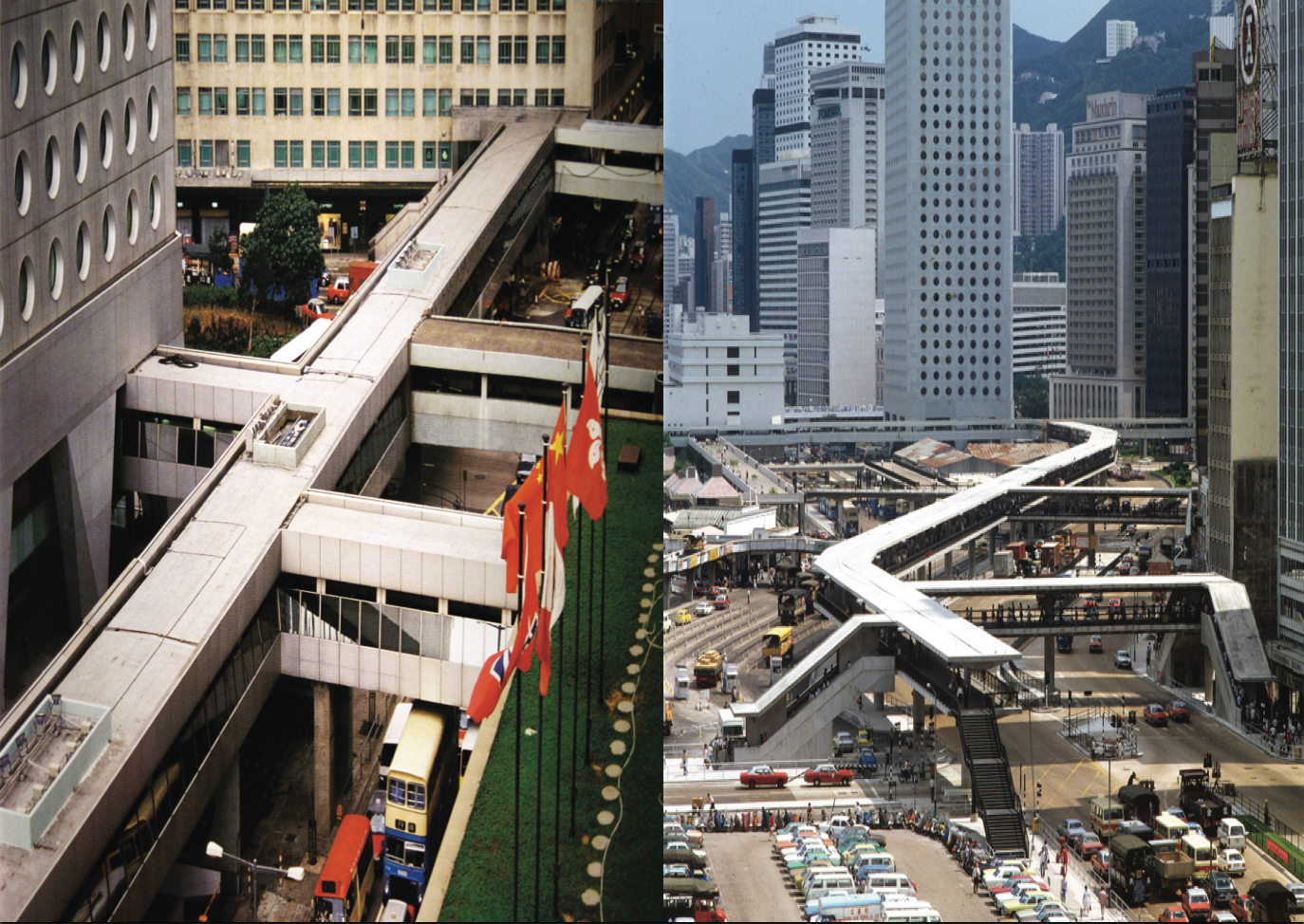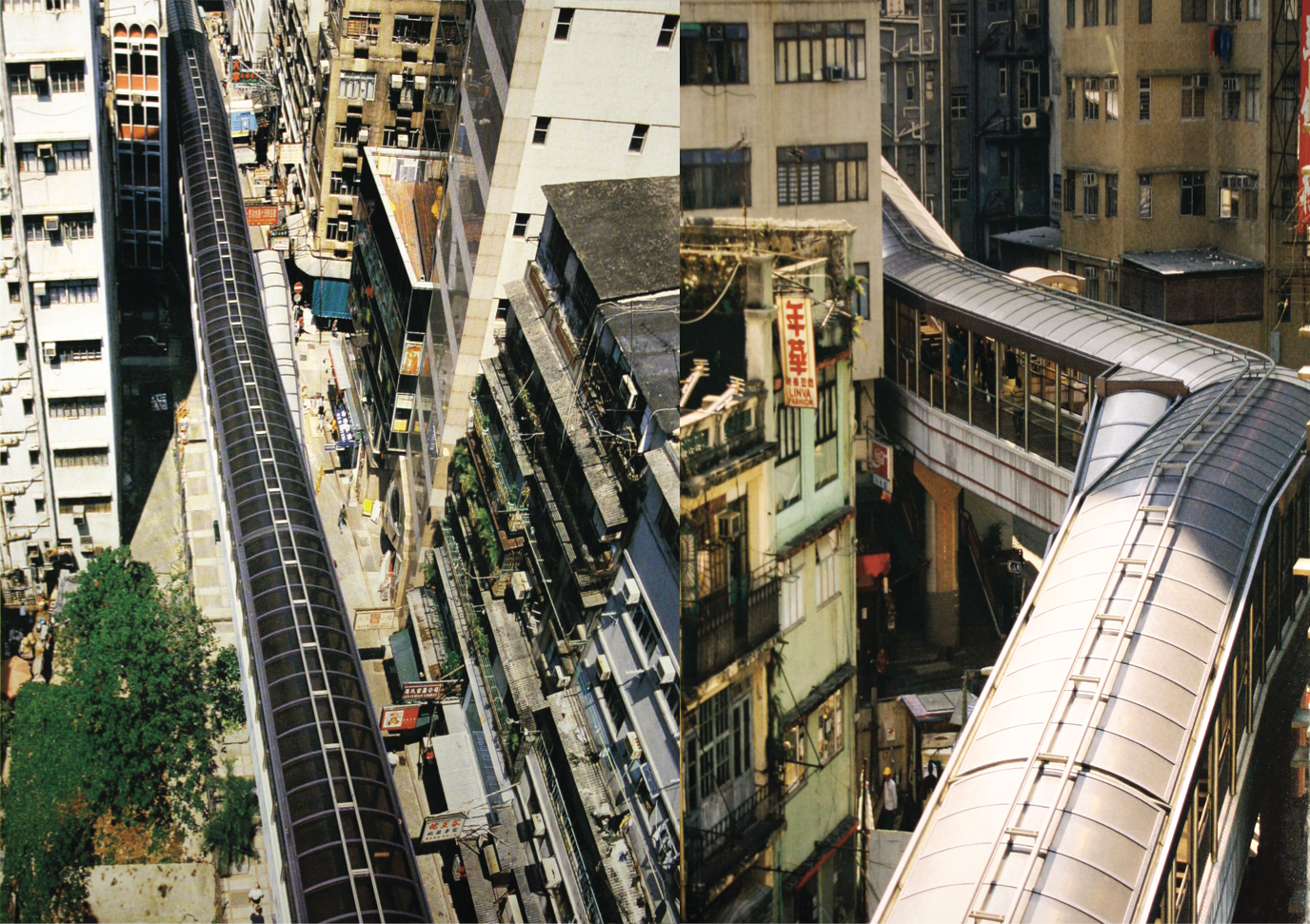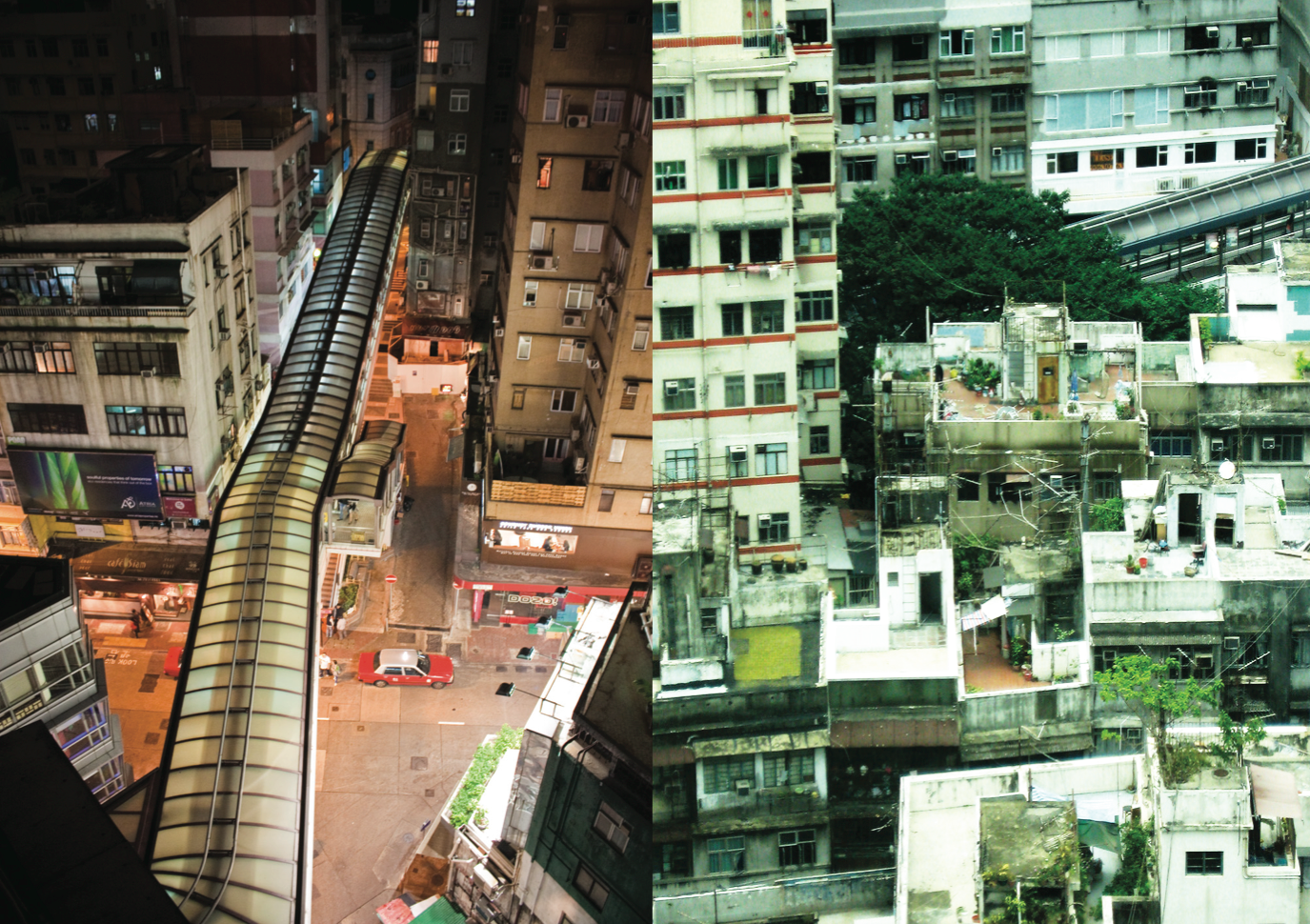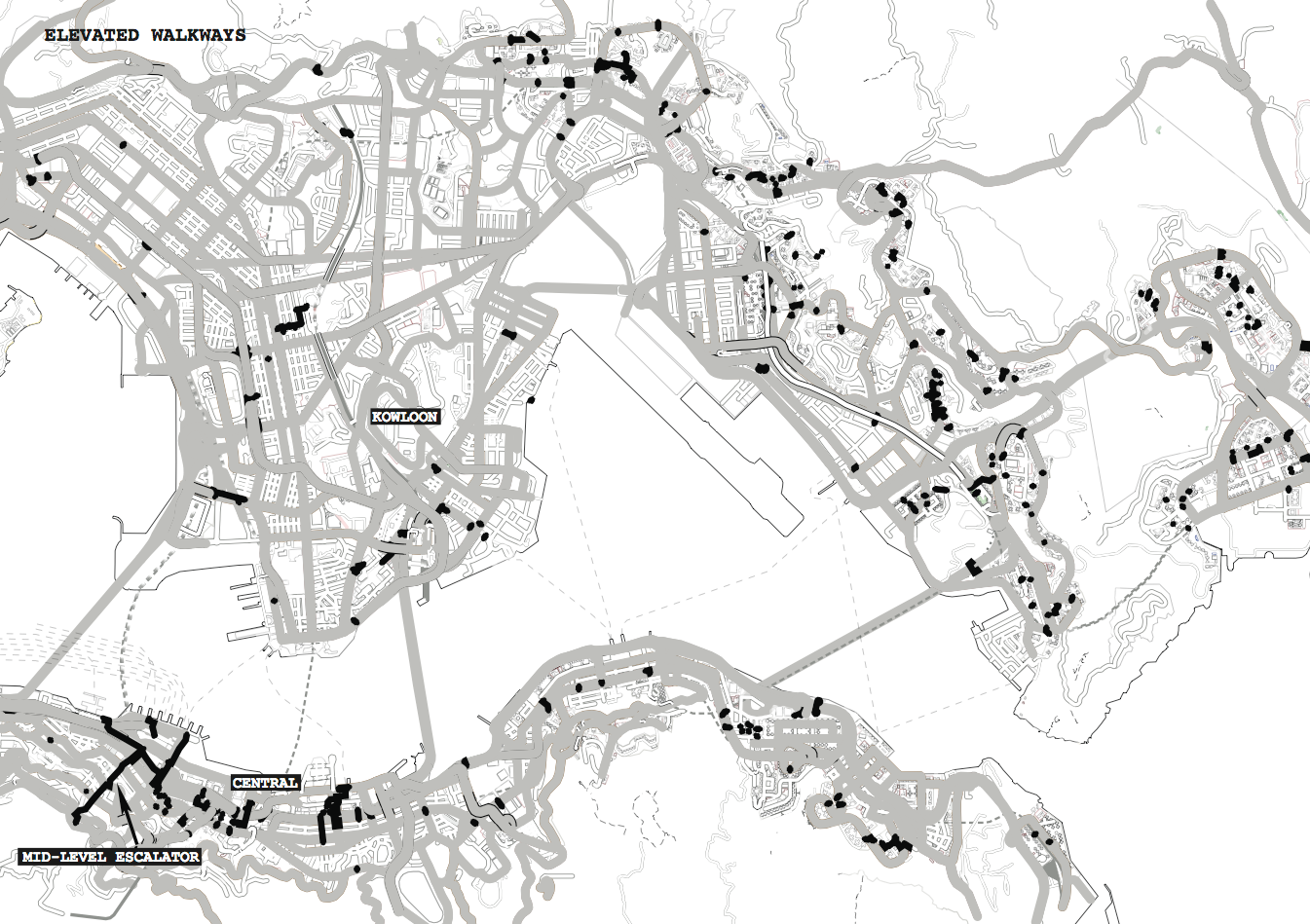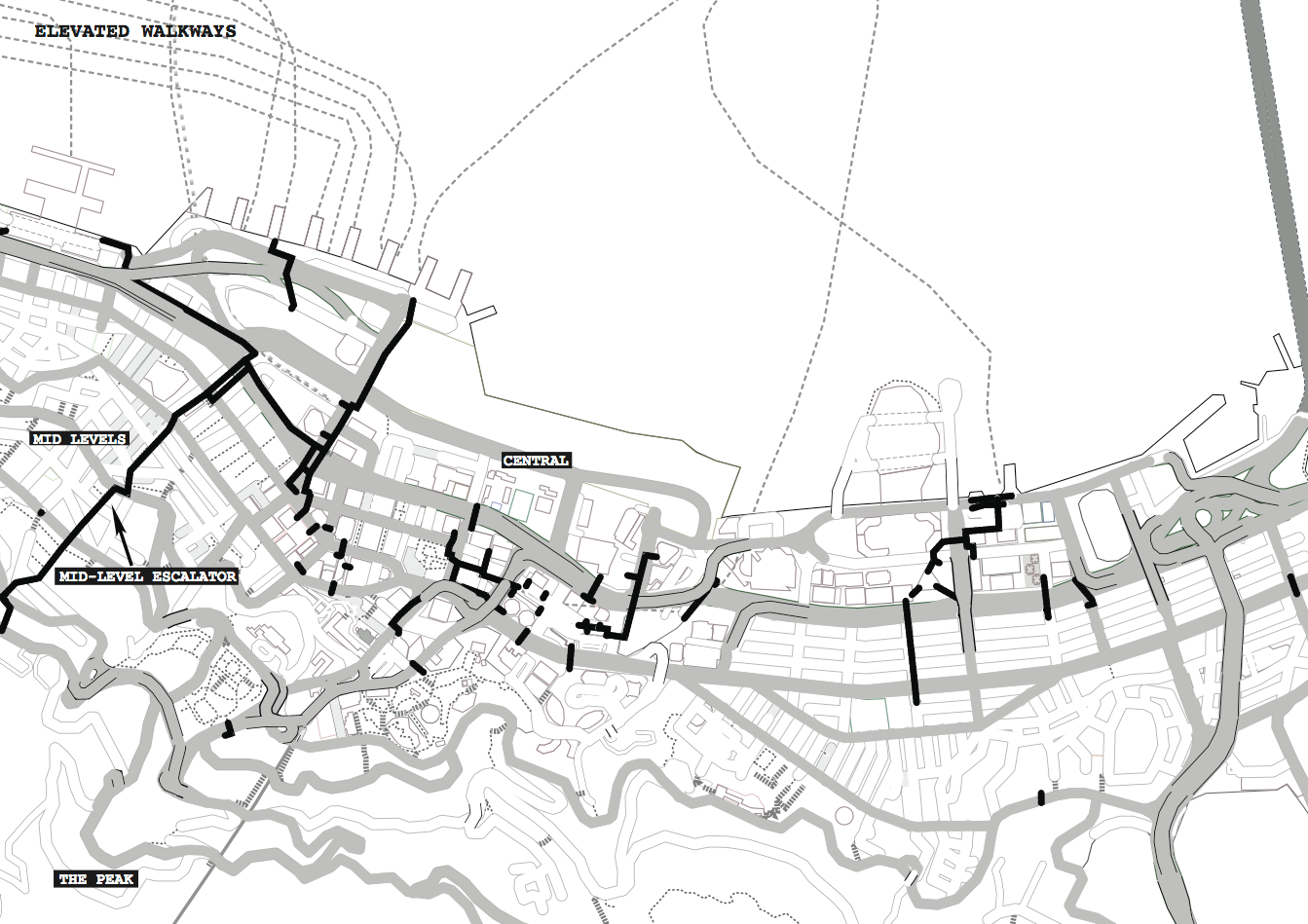 Entry points and new buildings in surrounding area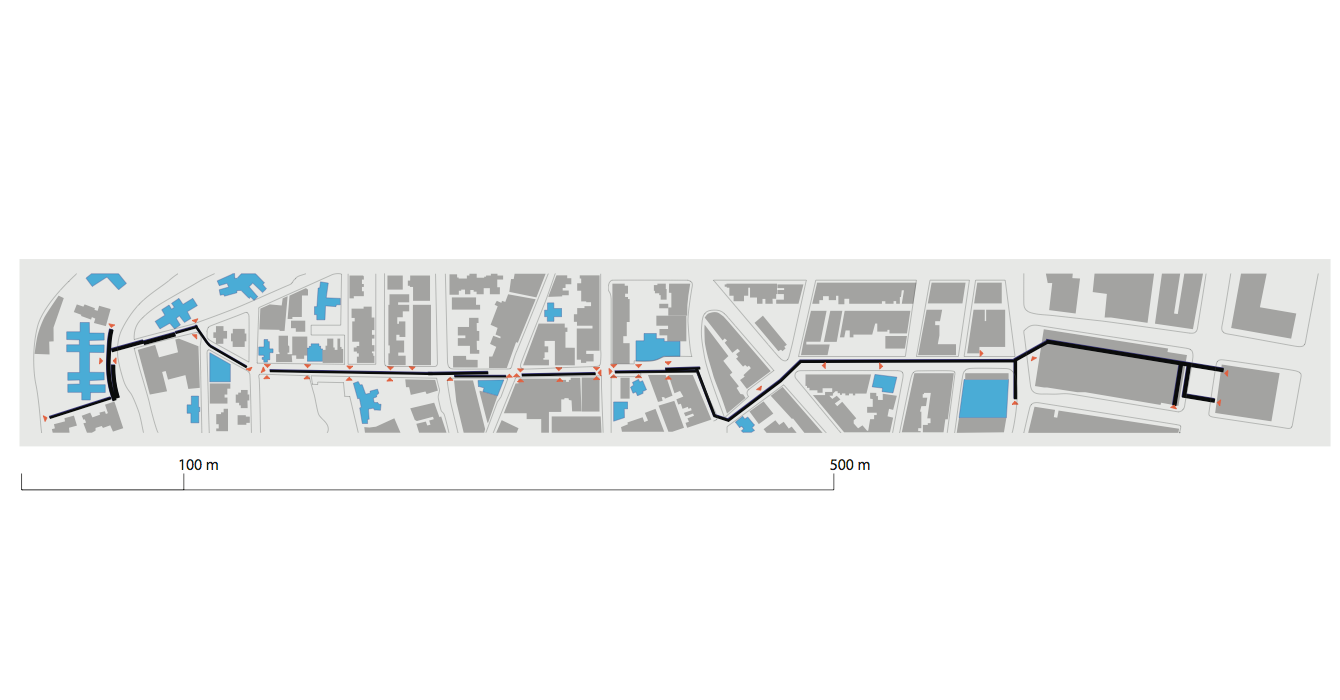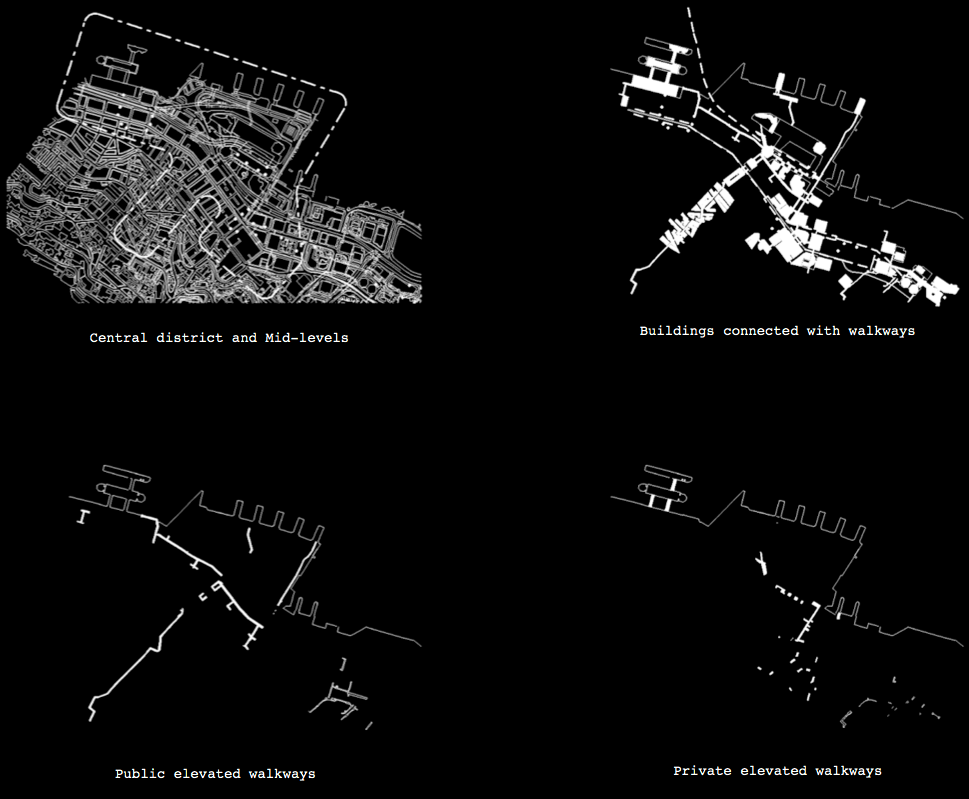 A Dynamic Labyrinth

Dynamic Labyrinth refers to disorientation. This is reinforced by the constant changes in places and levels. Hong Kong's maximum density thrives on maximum efficiency. The result is an accumulation of potential usable spaces but also an increase in physical mobility. Despite the complexity of this dynamic labyrinth, the new spatial organization deliberantly induces the feeling of safety and security, comforting the nomadic stroller to explore further.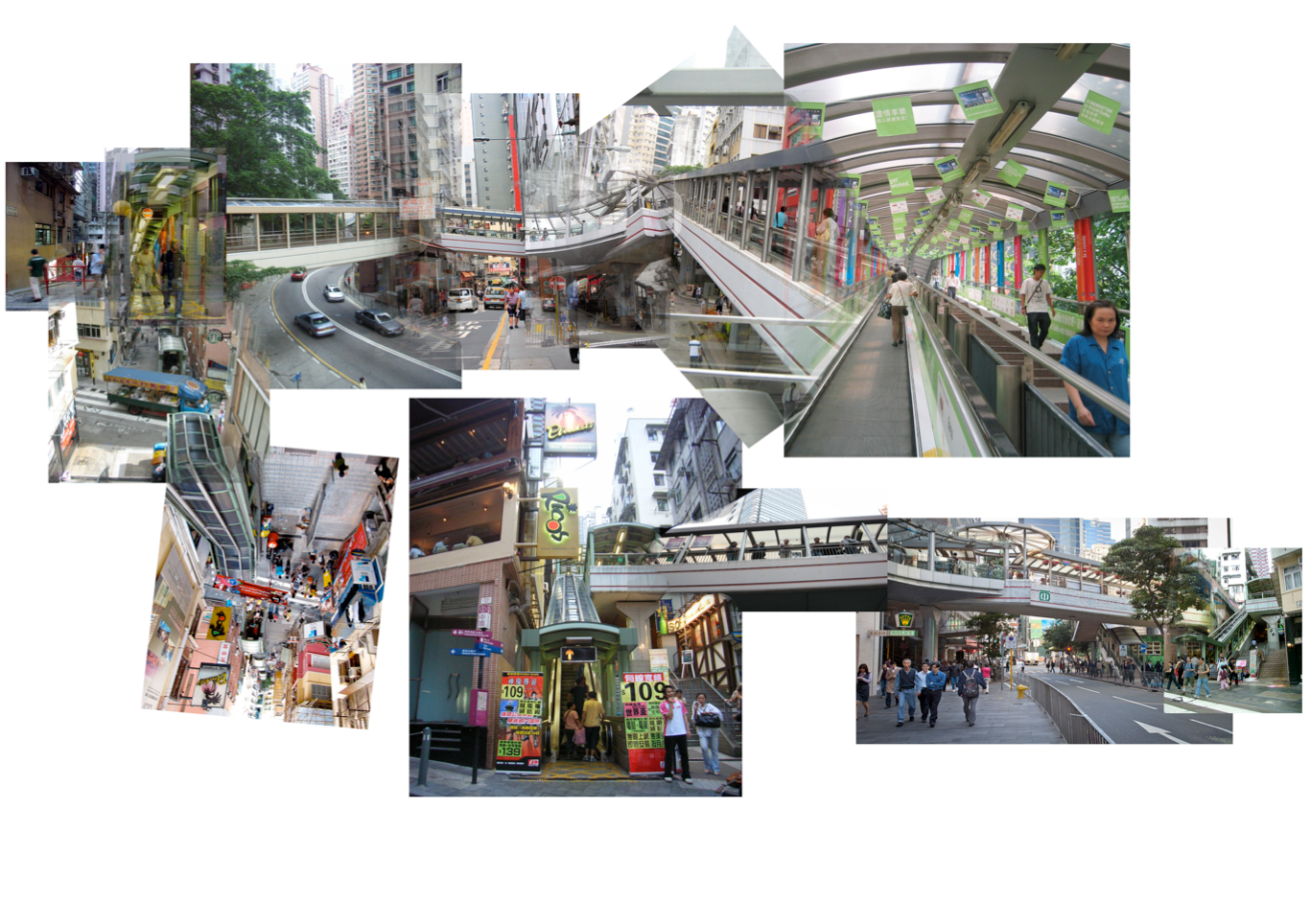 A Liquid Journey

stops//entrances//exits//destination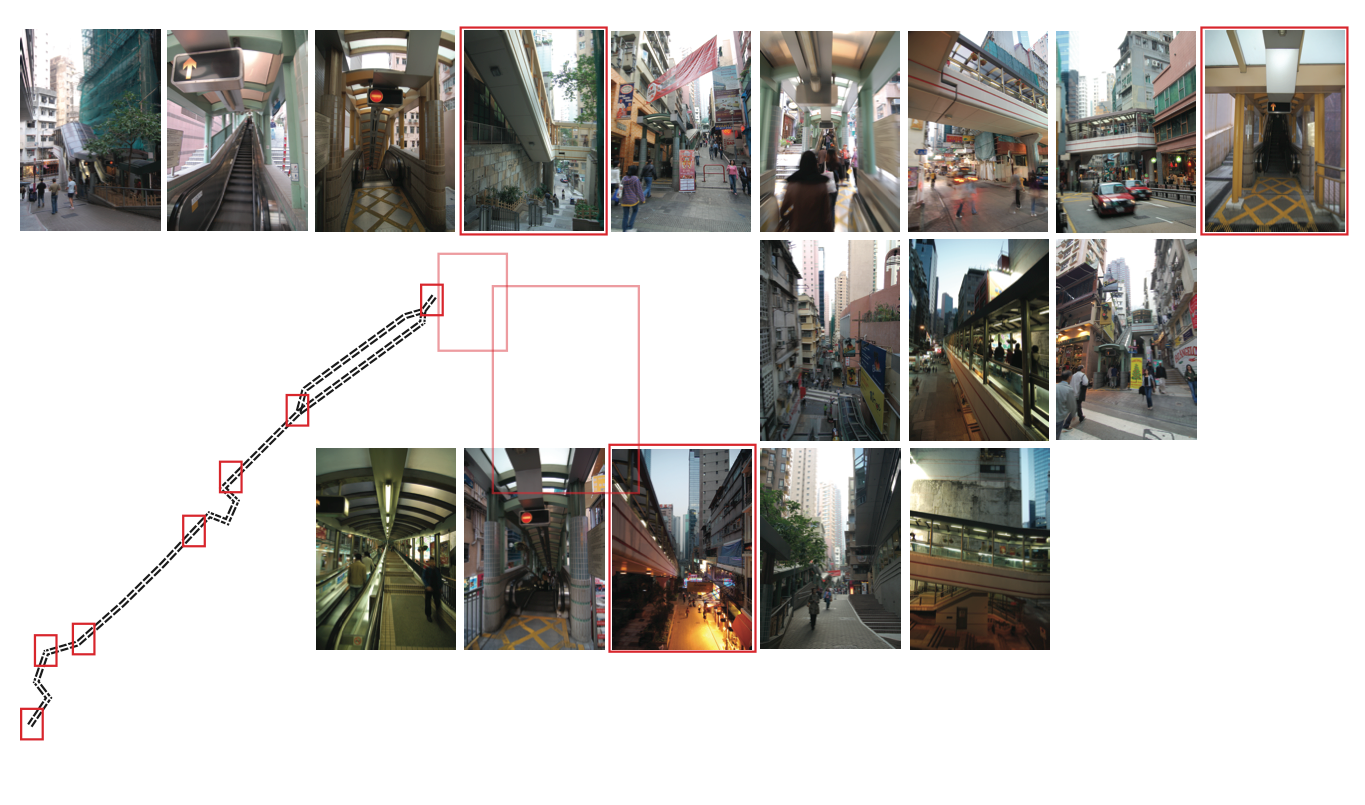 The intention is the creation of phychogeographic maps.
These maps are routes between personal destinations in Mid-levels.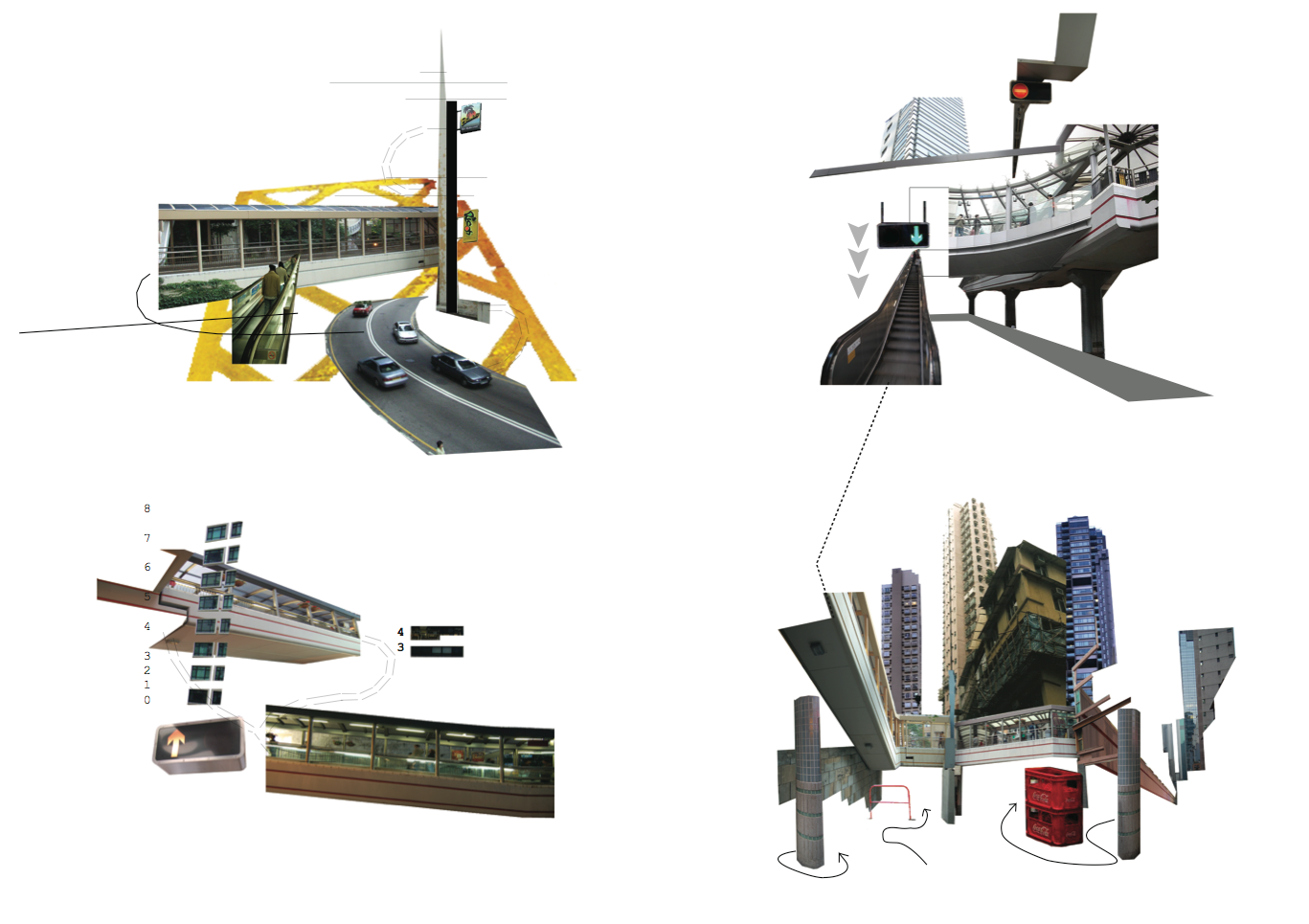 These drawings are complex assemblages of architectural photography, illustrations of signage and street furniture and subjective annotation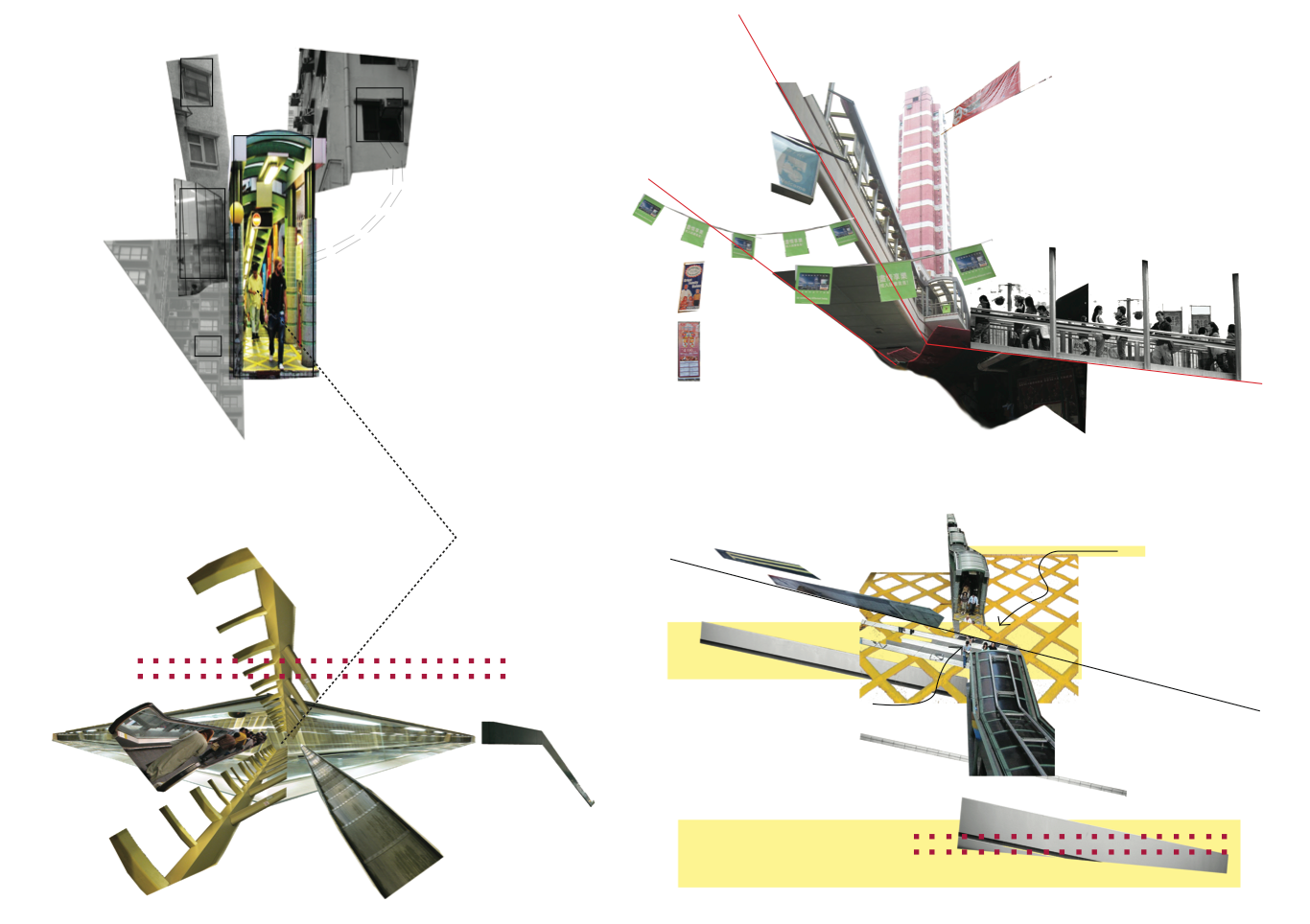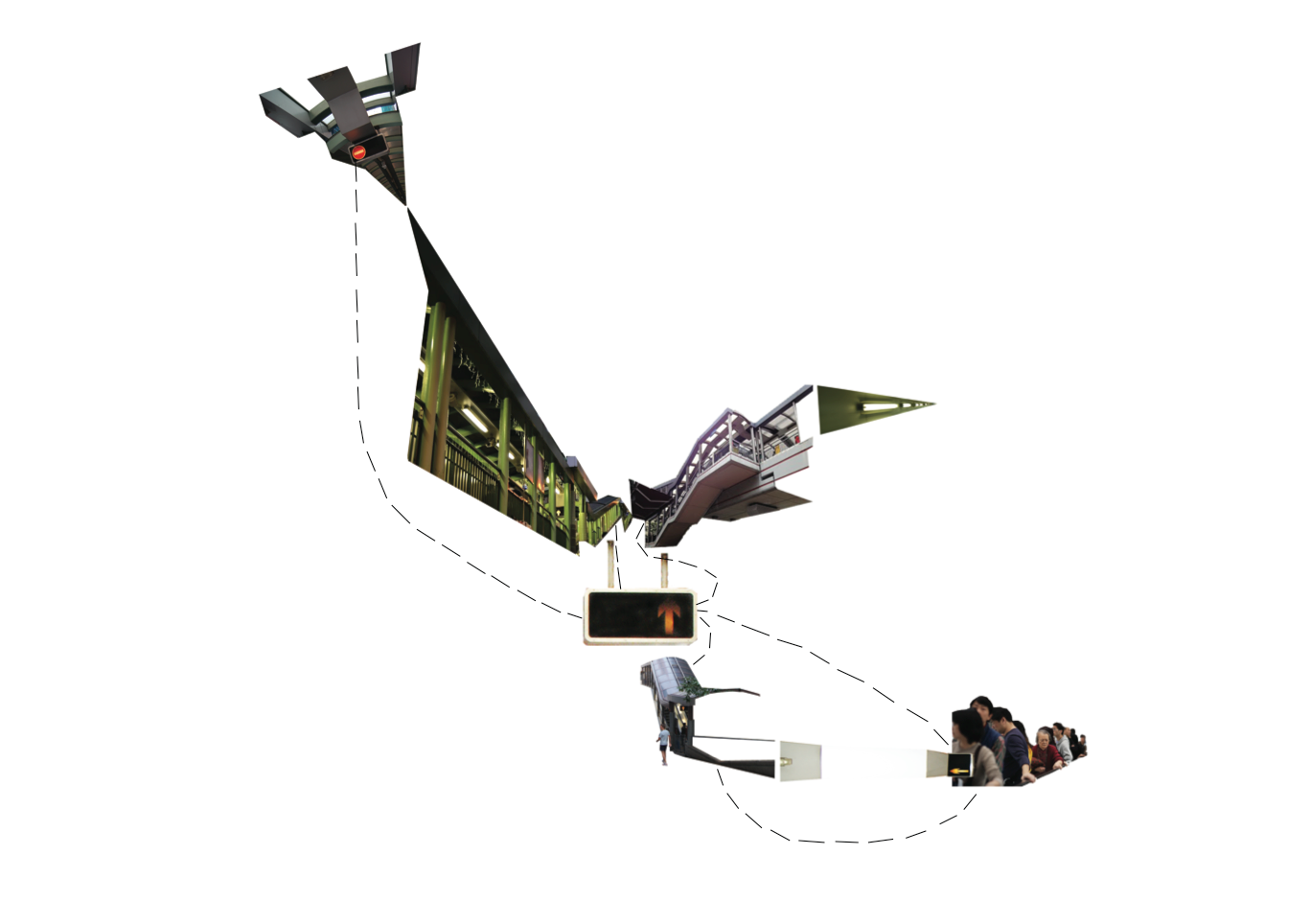 A smart traveler has no fixed plans, and is not intent on arriving. - Lao Tzu